PRIVATE LABEL
HOW WE GOT HERE
Since 1986, Diamond Cosmetics has been dedicated to providing high quality nail polish and cosmetics at affordable prices.
We established our Private Label Division in 1992, offering customizable, private label nail polish, nail treatments, soy polish remover, and in recent years, a variety of high quality cosmetics, including lip products, eyeshadow, blush and concealer.
DIAMOND COSMETICS RETAIL
RETAIL DIVISION
We also have a Retail Division and sell the Diamod Cosmetics brand of products to mass market drug, grocery and retail stores.
The majority of items offered under the Retail Division are nail files and manicure blocks, gift sets and pedicure items such as pumice stones and pedicure paddles.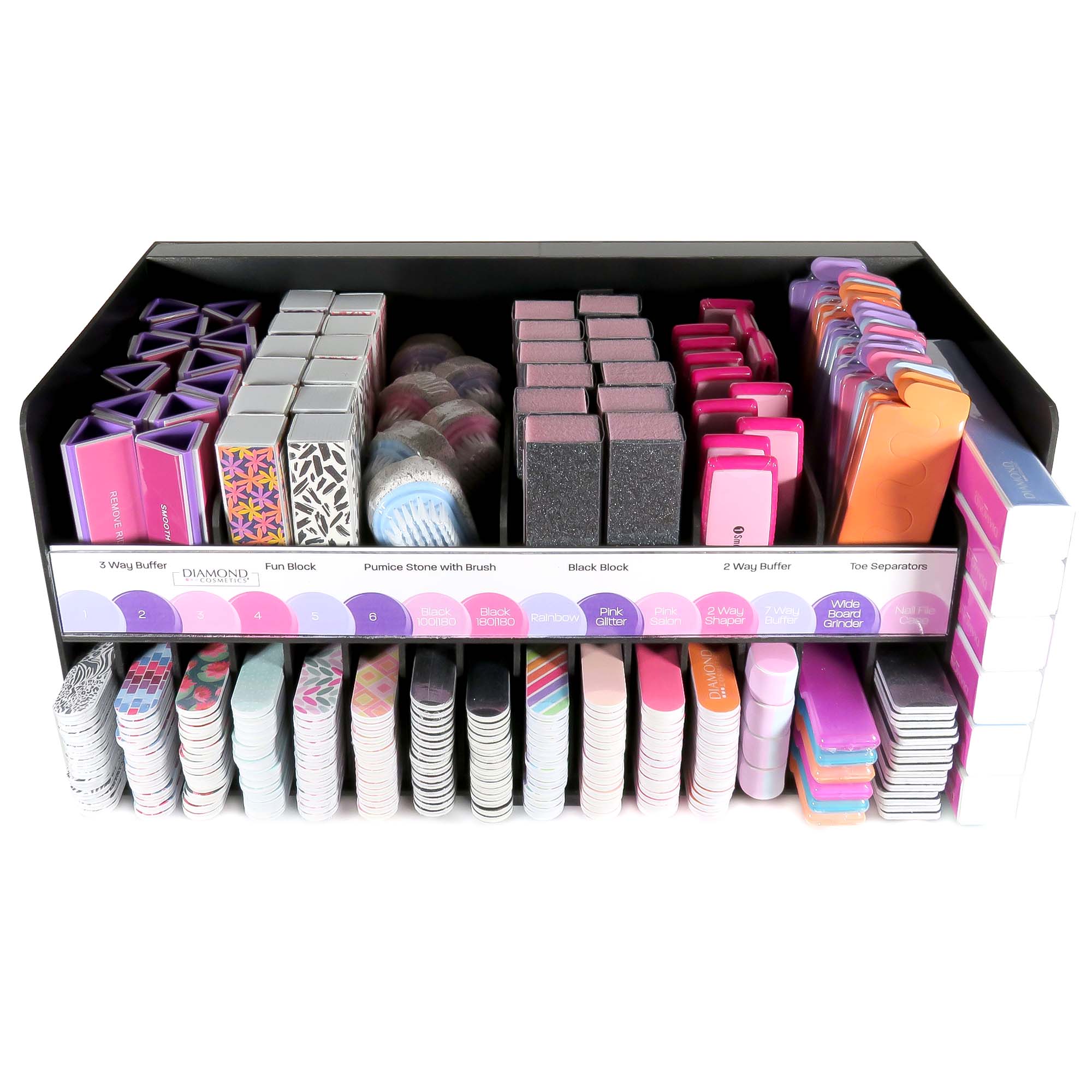 TESTIMONIALS
"It has been a great experience working with Diamond Cosmetics. My clients love the nail polish and soy based remover. I'm so glad I chose them to grow my business!"
Anonymous
"Diamond Cosmetics' dedication to our brand's success has been unparalleled! Since Day 1, Angela and her team have provided us with exceptional guidance and service; they are practically an extension of our team! We highly recommend partnering with Diamond Cosmetics for all your nail care needs!"
Anonymous
"We have worked with Diamond Cosmetics for over 3 years now and the customer service has always been really great! Problems are solved right away and responses are always quick. I look forward to continuing our relationship!"
Anonymous
"I just wanted to say that the quality of the polishes as well as the customer service with you all at Diamond Cosmetics is amazing and has been such a pleasure. I am happy to always continue my business with the company."
Anonymous